WRI Epic TV is a streaming app or dedicated 4k set top box that brings together local and popular channels.
Starting at only $45 a month you can run the app on up to 3 devices in your home. There is even an option for Cloud DVR with unlimited recording capacity. You get the best of streaming and the best of cable all in one!
The app can run on Google TV, Apple TV, Amazon Fire Device, in a web browser, OR you can rent a WRI 4k TV set-top box that will also provide shortcuts to your other favorite streaming services such as Netflix, Hulu, YouTube, Amazon Prime, Disney+ and more. All your viewing can be handled through one device.
Epic TV lets you pick packages from Absolute Cable TV or Acclaim. First, select your plan, select your package…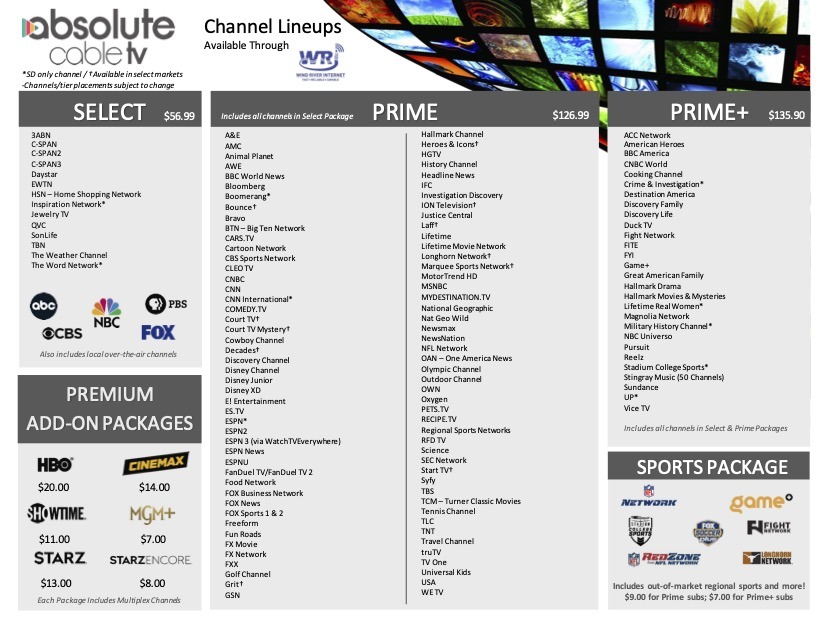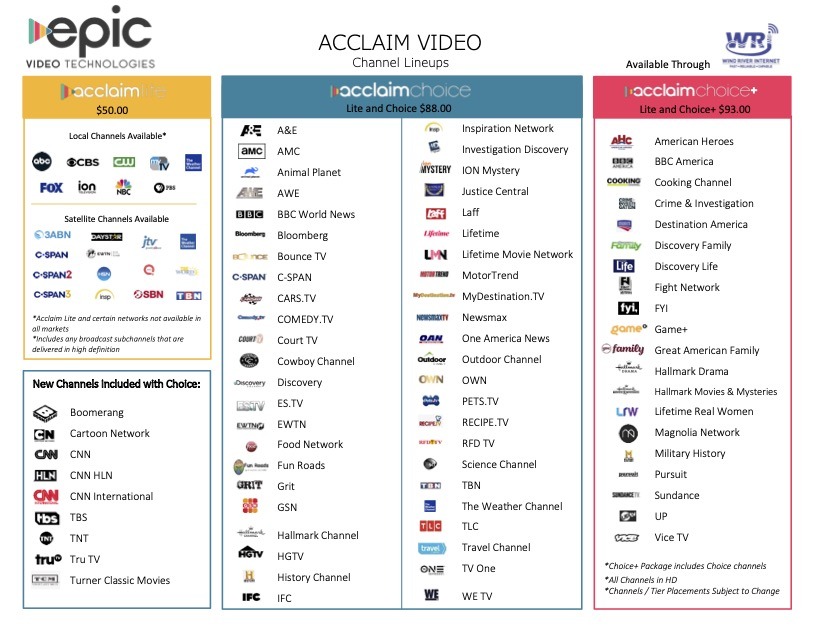 WRI Internet service is not required although it does superior performance if you do have it. The other great aspect of being a local company is the tech support you will receive if any issues arise.n.
Now you can stay local with everything: Internet, phone service, and streaming TV. Experience greater connection today with Wind River Internet!
For more information, you can call the office at 307-857-2004